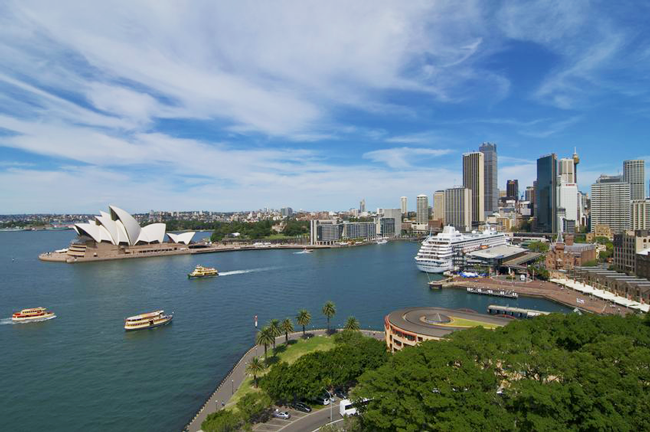 Visiting Sydney during off-season could be a good way to avoid crowds. Here are some sightseeing ideas for your trip.
Excellent transport system and tailor-made tours make it easy to enjoy Sydney's natural and man-made assets. Bustling Circular Quay is home to the city's main ferry terminal and a launching point for popular Harbor cruises.
The Rocks
The nearby Rocks with its cobbled laneways is the place of Australia's first European settlement. Check out the Rocks Discovery Museum, which traces the area's transformation from traditional aboriginal lands, to convict slum, to tourist hotspot.
Sydney Opera House
The instantly recognizable Sydney Opera House is one of the city's busiest music, arts and performance venues. To learn about the inner workings of this icon, you can take a backstage tour which is available in several languages.
Sydney Harbor Bridge
Nicknamed "the coathanger", the Sydney Harbor Bridge was opened in 1932. It spans across the Sydney Harbor offering some great views. You can walk, cycle, and even climb the Sydney Harbor Bridge.
Royal Botanic Gardens
The beautiful Royal Botanic Gardens is a 30-hectare site located nearby. There are walking paths and scenic train rides for kids, plus special Aboriginal Heritage Tours and sample tasty bush foods.
Beaches and Blue Mountains National Park
When it's time to cool off, head to any of the world-class beaches just minutes from downtown. If you in the mood for some wildernesses, take a day trip to the Blue Mountains National Park. The UNESCO World Heritage Area of breathtaking beauty is just a few hours away from the city.
Stay Connected
And of course, remember to bring your OneSimCard, which comes with an optional free Australian number that can be extended or added at any time. Multiple Discount data plans are also available in Australia.
See all international SIM cards rates and coverage for Australia and other countries.