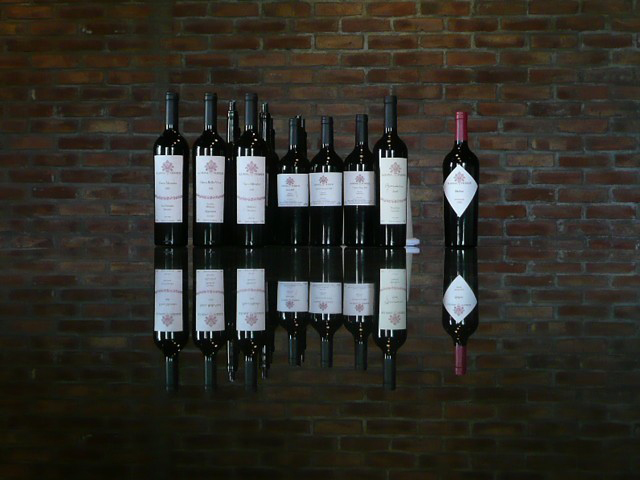 Selection of Malbec wine bottles on display
Are You planning travel to Argentina? Thinking about places to visit and when to go? We have a great recommendation for you! One of the most important festivals in Argentina takes place at the end of February through the first week of March. The Fiesta Nacional de la Vendimia (The Grape Harvest National Festival) celebrates the most important export of Mendoza, and perhaps all of Argentina…wine.
Settled in 1561 by Pedro del Castillo, the city of Mendoza  is a relatively small city. It even feels smaller because of it's quaint tree lined streets, and welcoming locals. The population of Mendoza center is 115,000 but climbs to 1 Million if you include the "metro" area. It encompasses 21 square miles and sits at 2,400 feet above sea level. The region is best known for it's wine and olive oil production, especially for growing Malbec grapes. Because of it's diverse terroir, Mendoza boasts some of the best Malbec wine in the world. Its varying bouquets are based on assorted soil, altitude and temperatures. Grapes are grown here from 2000 feet to 5000 feet above sea level. Nicolas Catena Zapata is the person who pioneered growing at such high altitudes since 1994.
The Vendimia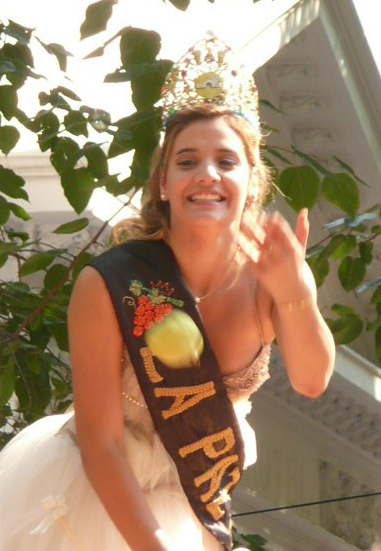 The Vendimia attracts thousands of South American artists, tens of thousands of tourists (especially wine enthusiasts) to Mendoza.  They celebrate all 18 of the provinces that make up the State of Mendoza.
Celebrations aren't limited to just this time, though. All through the month of February each of the 18 provinces of Mendoza have celebrations and ceremonies related to the wine harvest. This time of year is very special for the entire region. You will be able to have very unique experiences during the wine crush. We suggest roaming around the outlying areas of Mendoza center too. Enjoy lots of wine tastings, rent bicycles or hire a driver and take a tour of the whole region.
This year the schedule of the Vendimia is from February 26 through March 6th:
February 26th –  'Blessing of the fruits' ceremony.
March 3rd –  1st parade of Vendimia 'Queens' competing for the title of "Queen of Vendimia", crowding the city streets, throwing fruit and even giving out bottles of wine.
March 4th –  'Carousel of Vendimia' This is a morning time parade featuring cowgirls in traditional outfits on horseback
Night of March 4th – The 'Central Act' is a fabulous production including over 1000 participants, and ends with the coronation of the 'Queen of Vendimia,' and with fireworks from the nearby Cerro de la Gloria in General San Martin park. This is the quintessential celebration when Mendocinos (what the locals refer to themselves as) and visitors take to the streets and parties to share the local elixir.
March 5th –This is a repeat performance of the previous night with additional Argentinian and international artists.
March 6th– A third night repeating the grand finale celebration with additional national artists.
Getting There
Depending on your itinerary you can fly into Mendoza 's international airport "Aeropuerto Internacional Gobernador Francisco Gabrielli" (MDZ). This traveler chose to first fly into Santiago, Chile where we stayed a few nights to explore that area before flying from Santiago, over the Andes, to MDZ. Argentina also has great bus lines, and there are even first class lie flat seats available from Buenos Aires for less than $100…but make sure to book a window seat to get great views of the countryside!
Your time in Mendoza and South America will be very memorable, and you will want to stay in touch while you are there. Be sure to get connected using the OneSimCard Universal E international SIM card or the eSIM World E international SIM card. Data rates in Argentina start at $13.00 for 500MB plan on the eSIM World E international SIM card for travelers. OneSimCard is the leader in global roaming SIM cards catering to international travel with access to hundreds of networks in 200+ countries and territories.