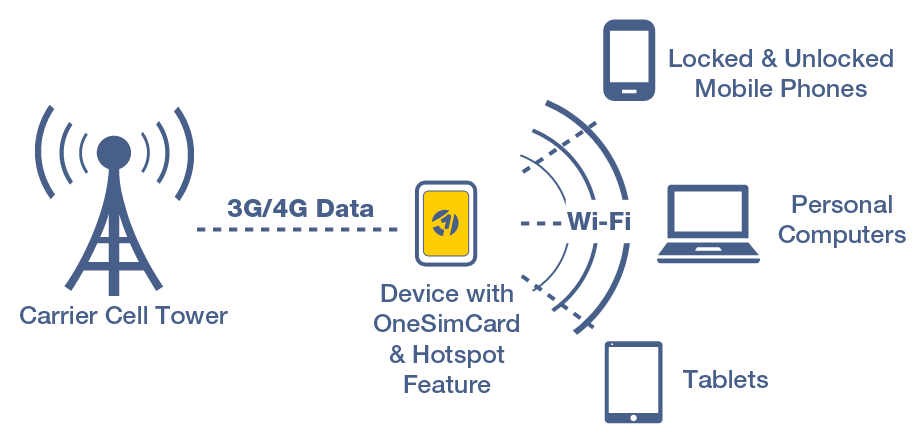 Very often we receive the question from customers asking if our travel SIM can be used in Hotspot devices and/or Smartphones to power the Mobile Hotspot feature. The answer is yes and yes!
What's more is we allow you to share your connection with other devices at full speed for no extra charge. Many carriers throttle your connection when using the Mobile Hotspot on your smartphone and connecting other devices to it. These speeds can be as slow as 2G and 3G which virtually prevents streaming and many other apps like WhatsApp and Facetime from operating properly.
We never throttle your data. You can enable your Mobile Hotspot feature on your smartphone and allow all of the devices (think Tablet, Laptop, etc.) connected to the Hotspot to enjoy the same connection speed as your phone… up to full 4G LTE+.
Shop international travel sim cards on our website.