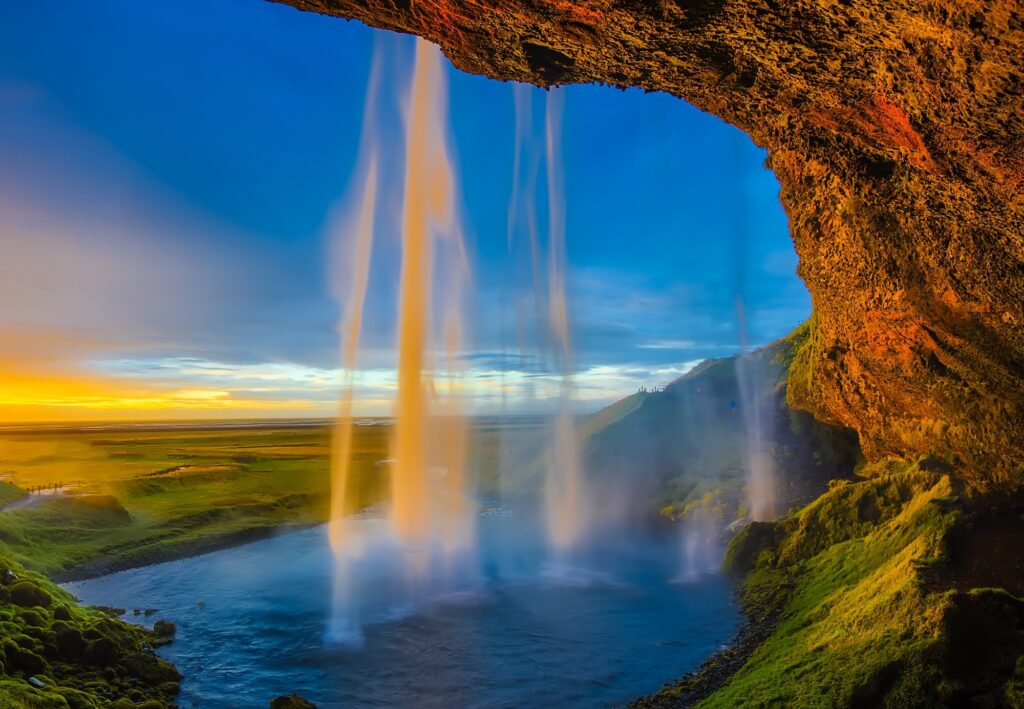 The Land of Fire and Ice is anything but ordinary. Technically a volcanic island, Iceland is famous for its unique landscape and stark beauty. Black volcanic rocks, glittering glaciers, erupting lava, bubbling hot springs, explosive geysers and many other natural wonders comprise numerous beautiful vistas.
You can find something to do there year round, though summer is the most popular time to visit. Warmer temperatures, less snow, more daylight and seasonal festivals draw the largest crowds. For most people the adventure begins after landing in the capital city of Reykjavík.
Reykjavík has a lot to offer including New Nordic cuisine, various museums and cultural sites. You can even spot the Northern Lights from the city as well. However, many prefer to go out into more remote areas to enjoy Aurora Borealis without the interference of city lights, as well as explore other natural wonders the island has to offer.
Driving the Golden Circle is a popular day trip, especially for those short on time. The 186-mile route covers many natural landmarks including Þingvellir (Thingvellir) National Park with its tectonic fissures, Geysir and Strokkur geysers, as well as Gullfoss waterfall.
The Silfra Rift in a crack between the American and the Eurasian continents is one of the greatest dive sites on this planet. It boasts the world's clearest waters with the visibility of 300+ feet.

For those with more time, the 828-mile Route 1 or the Ring Road around the island connects most of the inhabited parts of the country. Some of the most popular tourist attractions, such as the Seljalandsfoss and Skógafoss waterfalls, and Jökulsárlón glacier lagoon are also on or near the Ring Road.
Stay Connected
No matter how far your adventure takes you, having reliable means of communication is always a good idea. OneSimCard will provide you with all the connectivity you may need including Voice, SMS and Data with multiple Discount data plans in Iceland, throughout Europe and around the world. You can even add a local phone number in Iceland to your SIM card at any time.
See all international SIM cards for Iceland and other countries on our website.
Gleðileg ferðalög! Happy travels!