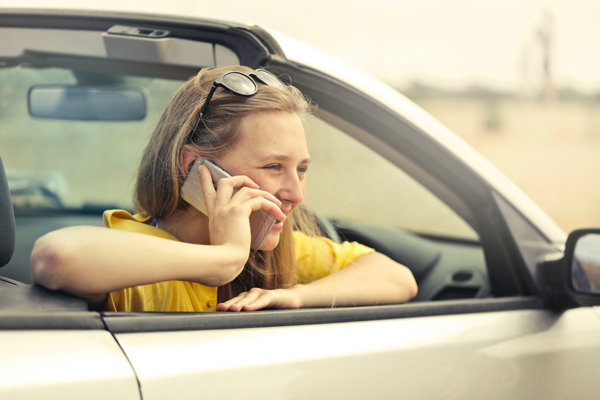 Unlimited Data plans are quite common thanks to domestic mobile service providers and decreasing data costs.
The international travel variety offers similar "all-you-can-use" options at an attractive price per MB. However, focusing on the price alone can end up costing you a lot more at the end.
Even if you are ready to overpay for the convenience, are you sure that you are getting everything you need with the unlimited plan?
When it comes to international travel, there are more variables to consider.
Will you be covered in between destinations? Will you get the same high internet speed all the time? Will you get a phone number? Customer support in your language? Do you even need unlimited data plan to begin with?
Focusing on price alone can leave you wanting more very soon. Let's take a closer look at the things you may want to consider when selecting unlimited plan for your next foreign trip.
Trip Duration and Data Usage
The first and most obvious question is whether you need unlimited data in the first place.
Not all of us need to stream HD video movies, or have many people connected to a personal Wi-Fi device while on the go abroad.
Map navigation, app messaging, occasional internet browsing normally do not use a lot of data.  A few GB or even less may be more than sufficient especially on a shorter trip. Many hotels offer free Wi-Fi. You can even predownload large media files and navigation maps to your phone for later use with some apps.
With unlimited plans, you may be simply overpaying for data you will never use. In this case, checking for other options can save you money. There are plans from 150MB to 10GB of high-speed data and everything in between.
Data Speed
This point is an important one, especially for those who rely on and expect high-speed data.  If the unlimited plan you are considering even offers high-speed data, check how long is it going to last.
Many so-called unlimited data plans will throttle data speed after you exceed a certain data limit. The speed can downgrade to 3G and even slower, transporting you to the good old dial-up modem times.
All OneSimCard plans come with fast 4G speeds without any throttling. You can even enable your plan to renew automatically for smooth web surfing experience.
Coverage
Many plans apply to a particular country and to a particular network. They do not cover anything in between.
If your trip includes several countries or international layovers, never mind potential flight delays, you'll have to figure out how to securely stay connected in those situations.
Your current provider may force you to buy another (unlimited?) plan for each new country.
OneSimCard offers zone coverage for its data plans. This means that the same plan will work in all countries included in that zone.
For example, Zone B data plans on the Universal sim card and eSIM includes 125 countries. When you arrive in any of those countries, the plan you purchased simply works. If you move to another country in the zone, the same plan will be still available.
Moreover, many countries feature multiple carriers you can connect to, which effectively increases your coverage within a country.
Other ways to connect
 Is buying a data plan the only way to connect to a network? Generally, it is not. However, some service providers will require you to purchase a data plan (unlimited or not) to get any connectivity. This is quite limiting.
If there is no internet connection for one reason or another, you want to be able to make calls or at least send a text message.
With OneSimCard all data plans are optional. Voice, Text and Data are always available on pay-as-you-go basis.  You also get a phone number that you can use for calls and SMS, including free incoming calls in 160 countries and free incoming SMS everywhere.  Plus (and it's a big one), you can add local phone numbers to your SIM in over 60 countries!
Conclusion
There is a lot more than just price to consider when selecting the right data plan for your trip. Coverage, data speed and extra features play an important role in choosing the right connectivity solution.
To learn more about our international sim card and the discount plan line-up it comes with visit onesimcard.com.
If you need any help choosing connectivity for your next trip, you are welcome to contact our Customer Support by phone or online. Customer Support is available 24/7 in English and Spanish.
Happy travels!