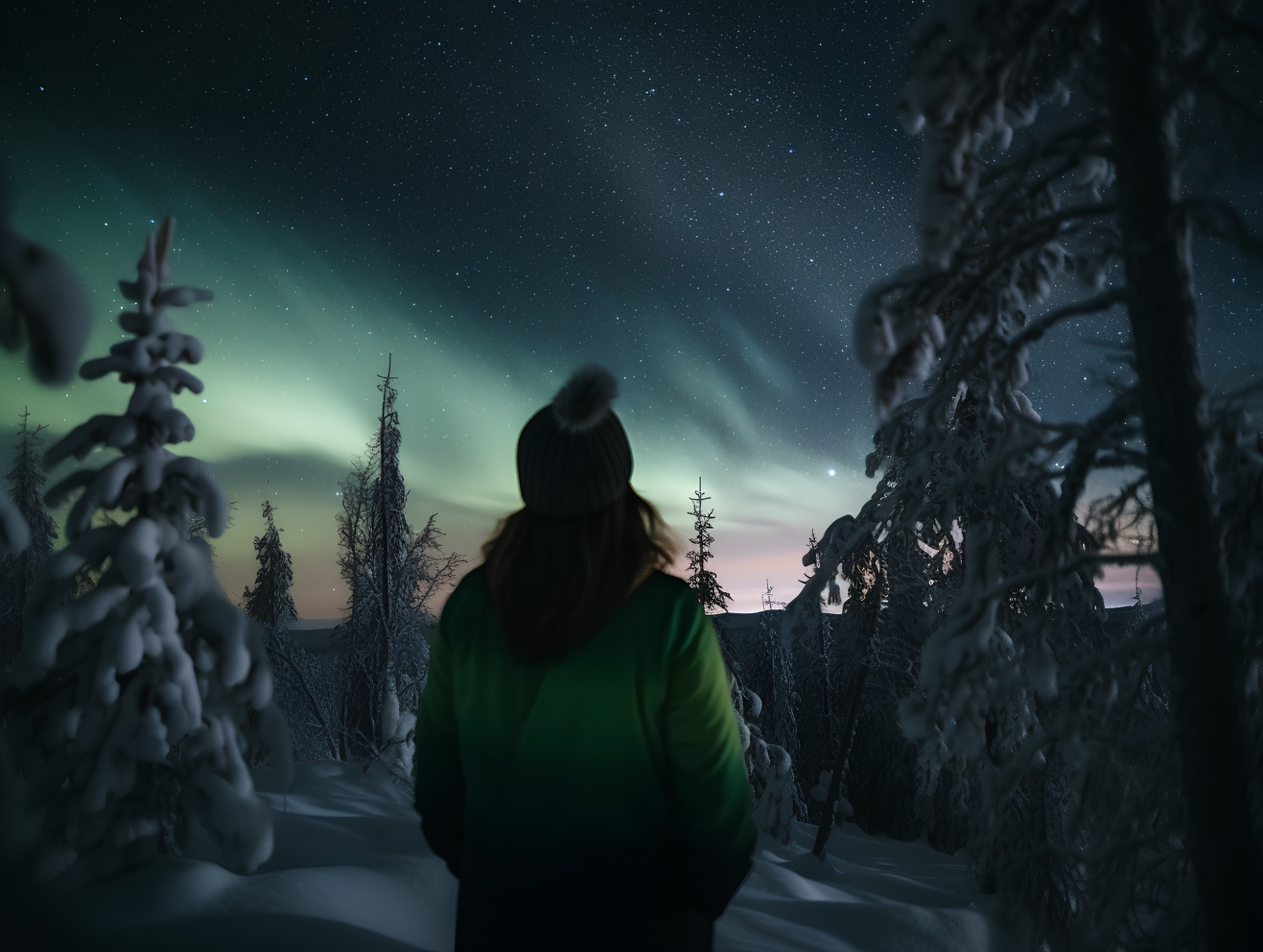 Introduction
Finland, often referred to as the "Land of a Thousand Lakes" or the "Land of the Midnight Sun," is a country of unparalleled natural beauty, pristine wilderness, vibrant culture, and innovative design. Situated in Northern Europe, Finland offers travelers a unique and captivating experience year-round. We delve into the wonders of Finland, from its enchanting landscapes and cultural treasures to its rich history and modern innovations.
Geography and Climate
Finland's geography is defined by its numerous lakes, dense forests, and a long coastline that stretches along the Baltic Sea. It shares borders with Russia to the east, Sweden to the west, and Norway to the north. The country's geography has a profound influence on its climate, with distinct seasons.
Summer: Summers in Finland are a magical time when the sun barely sets, giving rise to the phenomenon of the "Midnight Sun." This season, lasting from June to August, is perfect for outdoor activities, such as hiking, kayaking, and enjoying the long, sunny days.
Winter: Winters in Finland bring snow and ice, transforming the country into a winter wonderland. From December to February, you can experience activities like ice skating, cross-country skiing, and the awe-inspiring Northern Lights.
Autumn and Spring: Autumn, from September to November, is known for vibrant fall foliage, while spring, from March to May, witnesses the gradual return of longer daylight hours.
Helsinki: The Capital City
Most journeys to Finland begin in Helsinki, the nation's capital and largest city. Helsinki is a modern and dynamic metropolis with a rich cultural scene, stunning architecture, and a blend of Nordic and Russian influences. Some must-visit attractions in Helsinki include:
Senate Square (Senaatintori): The heart of Helsinki's neoclassical architecture, featuring the iconic Helsinki Cathedral and Government Palace.
Suomenlinna Fortress: A UNESCO World Heritage Site, this sea fortress is an ideal place for a picnic and a leisurely stroll.
Design District: Explore the Design District for a taste of Finnish design, including Marimekko textiles and Iittala glassware.
Market Square (Kauppatori): Sample Finnish street food and browse for souvenirs at this lively market on the waterfront.
Temppeliaukio Church (Rock Church): A unique church carved into solid rock, known for its impressive acoustics and architecture.
Lakes and Wilderness
With over 180,000 lakes, Finland is a paradise for nature lovers and outdoor enthusiasts. Here are some of the most enchanting natural destinations in the country:
Lake Saimaa: The largest lake in Finland, Lake Saimaa is a serene and picturesque region known for its stunning landscapes, islands, and the endangered Saimaa ringed seal.
Koli National Park: Located in eastern Finland, this national park offers pristine wilderness, hiking trails, and panoramic views from Ukko-Koli hill.
Rovaniemi: The capital of Lapland, Rovaniemi is famous as the official hometown of Santa Claus. It's also a gateway to the Arctic wilderness and the Northern Lights.
Archipelago National Park: Explore the beautiful archipelago off the southwest coast, comprising thousands of islands and islets.
Wild Taiga: In eastern Finland, the Wild Taiga region is a haven for wildlife enthusiasts, offering opportunities to spot bears, wolves, and lynx in their natural habitat.
Saunas and Cultural Traditions
Saunas are an integral part of Finnish culture, and there are more saunas than people in Finland. Experiencing a traditional Finnish sauna is a must during your visit. Some unique cultural traditions and activities to explore include:
Löyly and Ice Swimming: Experience the contrast of hot sauna followed by a refreshing dip in icy waters, a Finnish tradition known as "löyly."
Midsummer Celebrations: Celebrate Midsummer, a significant Finnish holiday, by participating in bonfires, traditional dances, and the lighting of "kokko" (Midsummer bonfires).
Finnish Cuisine: Sample Finnish dishes like salmon soup, Karelian pastries, and the iconic Finnish rye bread.
Sami Culture: Discover the indigenous Sami culture, which includes unique handicrafts, reindeer herding, and traditional joik singing.
Adventure Sports and Activities
Finland offers a wide range of adventure sports and activities for thrill-seekers and outdoor enthusiasts:
Cross-Country Skiing: Experience the joy of gliding through snow-covered forests on well-maintained cross-country ski trails.
Husky Safaris: Go on a husky safari through Lapland's snowy wilderness, with these enthusiastic dogs leading the way.
Canoeing and Kayaking: Paddle along Finland's serene lakes and rivers, exploring remote waterways and camping by the shore.
Aurora Hunting: Witness the mesmerizing Northern Lights, also known as the Aurora Borealis, during clear winter nights in Lapland.
Other must-do's
The Finnish Archipelago
Finland's coastline is dotted with a stunning archipelago, a unique and peaceful environment. To fully appreciate the archipelago's beauty, consider taking a ferry or a cruise to explore its islands, which vary in size and character. From the bustling island of Åland with its maritime culture to the remote wilderness of the outer archipelago, each island offers a distinct experience.
Santa Claus Village in Rovaniemi
For those seeking a magical experience, a visit to the Santa Claus Village in Rovaniemi is a must. This enchanting destination provides visitors of all ages with the opportunity to meet Santa Claus himself, send postcards from the Arctic Circle, and experience the magic of Christmas year-round.
The Northern Lights in Lapland
Lapland, the northernmost region of Finland, is one of the best places on Earth to witness the Northern Lights. Between late September and early April, the night sky often comes alive with vibrant displays of green, purple, and pink hues. Lapland's remote and pristine wilderness, combined with its clear winter nights, makes it an ideal location for aurora hunting.
Sustainable Tourism in Finland
Finland places a strong emphasis on sustainable tourism and environmental conservation. Responsible travelers can contribute to the preservation of Finland's pristine nature and cultural heritage by following these principles:
Respect Nature: Stay on marked trails, pick up trash, and leave no trace when exploring Finland's wilderness.
Support Local: Choose eco-friendly accommodations, purchase local products, and support indigenous Sami communities.
Learn About the Environment: Educate yourself about the natural surroundings and wildlife you'll encounter to ensure you're a responsible and informed visitor.
Minimize Your Impact: Conserve resources, minimize waste, and respect the delicate balance of ecosystems.
Conclusion
Finland is a land of natural wonders, cultural treasures, and memorable experiences. Whether you're exploring the vibrant streets of Helsinki, venturing into the wilderness of Lapland, or simply enjoying the tranquility of the Finnish archipelago, this Nordic wonderland offers something for every traveler. Embrace the unique seasons, cultural traditions
To stay in touch with friends and family while in Finland, don't forget to pack or download your OneSimCard International Roaming SIM card. Our data packages start at less than 1¢ per MB. This will let you upload lots of photos, use our OneSim VoIP app and email your friends about what a great time you are having for next to nothing!