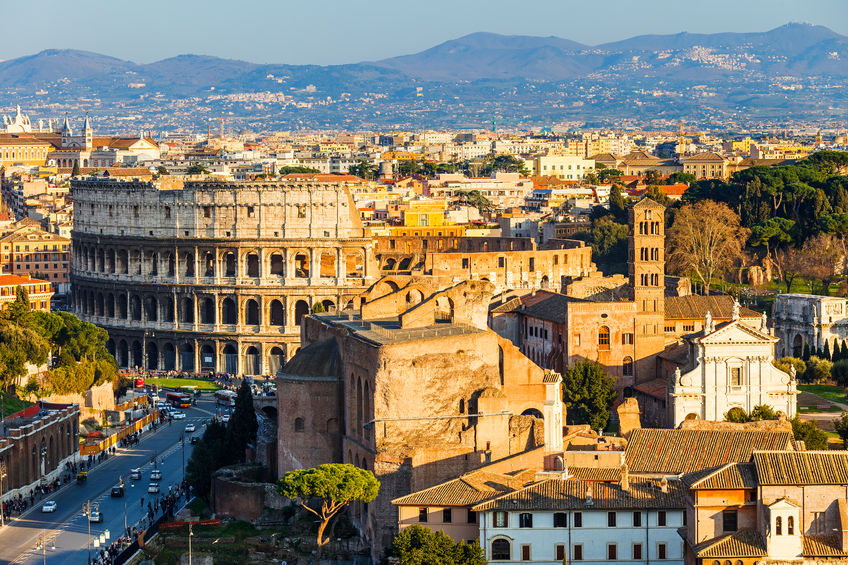 Although there is no real off-season in Rome, fall is known for decreased tourist crowds with plenty of sunshine for walking around. The challenge is to experience all the city has to offer. Here are a few picks of essential attractions to get you started.

Being over 2700 years old, the Eternal City combines ancient, baroque and modern eras, which can be both magnificent and overwhelming. A testament to the architectural skills of the ancient Romans – the Coliseum, Pantheon, and Roman Forum never cease to impress and are a must-see for anyone.
Many other historical, architectural and artistic treasures are scattered around the city. You can find some of them on the street in plain sight, others – in world-renowned museums and galleries like Borghese, MAXXI and Doria Pamphili to name a few.
To round up your dolce vita experience remember to soak up some of the cultural scene. Eating out is one of Rome's great pleasures.
Restaurants and open-air cafes line Rome's numerous charming squares (piazzas). They offer plenty of opportunities to mingle with locals, or simply for people watching while enjoying local cuisine.
In Rome, no square seems to be complete without a fountain, each with its own artistic value and history. Trevi, Triton, La Barcaccia, the Four Rivers – the list of beautiful fountains (as well as squares) goes on and on. Legend has it that you can help your chances of returning to Rome by tossing a coin into the Trevi Fountain.
When it comes to roaming connectivity, there is no need to toss coins at local mobile operator.
OneSimCard makes a convenient Europe sim card choice, as it offers low Data, Voice and SMS rates in Italy as well as many other European countries. You can also add a local phone number in Italy for even more authentic experience. Multiple Discount data plans are available for your international SIM card.
If you have an eSIM capable device, you can download international eSIM straight from our website.
Check out all international SIM cards rates and coverage for Italy and other countries.