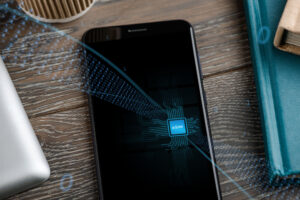 We discussed eSIMs (embedded SIM cards) in a previous post. eSIMs aren't all created equally, though. An "international eSIM card" is a bit of a misnomer. International / travel eSIMs are the of roaming SIMs as physical SIMs move into the past. The reason for the change is because device manufacturers save space on the device by replacing the physical SIM and it with eSIM technology. eSIMs are probably better called "SoftSIMs." They are simply nothing more than a piece of software downloaded into devices enabled to understand this technology. What makes for the best travel eSIM then?
The world is becoming more and more data centric, so most eSIM providers only include data usage, They don't bother to support voice or text. However, voice and text remain important for the international roaming SIM market. The growth of data centric applications like WhatsApp, Facetime, Telegram, Skype, etc. are changing the way providers deliver their services. You can communicate with friends and family, post messages and even place video calls with data only. This doesn't work well for the international traveler, and is a major problem/flaw. It forces the international traveler to use another provider to place calls and send and receive SMS. This is because these roaming eSIMs don't include a phone number. Without a phone number you can't call your Uber driver, talk to your bank, call the restaurant that you are running late, etc.
This is where OneSimCard international eSIMs really stands out. Our international eSIMs support Data, Voice & Text messaging. Our SIMs include an EU based phone number and you can also choose alternate phone numbers (Personal Extra Numbers, or PENs). You can get in-country phone numbers in 70+ destinations with OneSimCard eSIMs.  You can set your alternate number as your caller ID so that your phone appears to be a local caller. What's more is you can get a USA phone number that is a true mobile number. This USA mobile number allows you to receive 2FA verification messages required by banks, the IRS, and pretty much any other US company.
Usability is another important feature making an eSIM the best international eSIM.  eSIMs should be simple to install and have flexible plans. Flexibility is key as travel patterns. Meant for a single country, most eSIMs aren't flexible because you can't move between countries. OneSimCard eSIMs are designed to be used over and over for years, and in many different countries. Our plans are flexible; even in a single trip. We also offer 2 different eSIMs: our World eSIM for the greatest # of destinations, & our Asiania eSIM for use especially in Asia and Oceania.
The amount of support and applications available from the eSIM provider is the last factor for rating travel eSIM cards. OneSimCard is one of the only international eSIM providers with its own VOIP app (available in Google Play and Apple APP Store)for US and Canadian phone numbers to reduce the cost of Voice and Text services. OneSimCard also has eSIM apps in Apple App store and Google play. You can manage all aspects of your travel eSIM right in these apps. Multi-lingual customer service is also available by phone, email and online.  
You need to read the fine print and look at the reviews for eSIM service providers before you buy. There has been a rapid growth in this space, and COVID forced some closed. We have been in business for over 27 years, and have a 4.5 star rating with Shopper Approved with 2500+ reviews.

More information about our international roaming eSIM is available on our website: https://www.onesimcard.com/esim or simply scan this QR code. This page will help you further understand why the OneSimCard international eSIM for travel is the best option for your eSIM enabled phone when you are abroad. You can also reach out to us, and ask any questions that you may have. 
Wishing you safe travels!