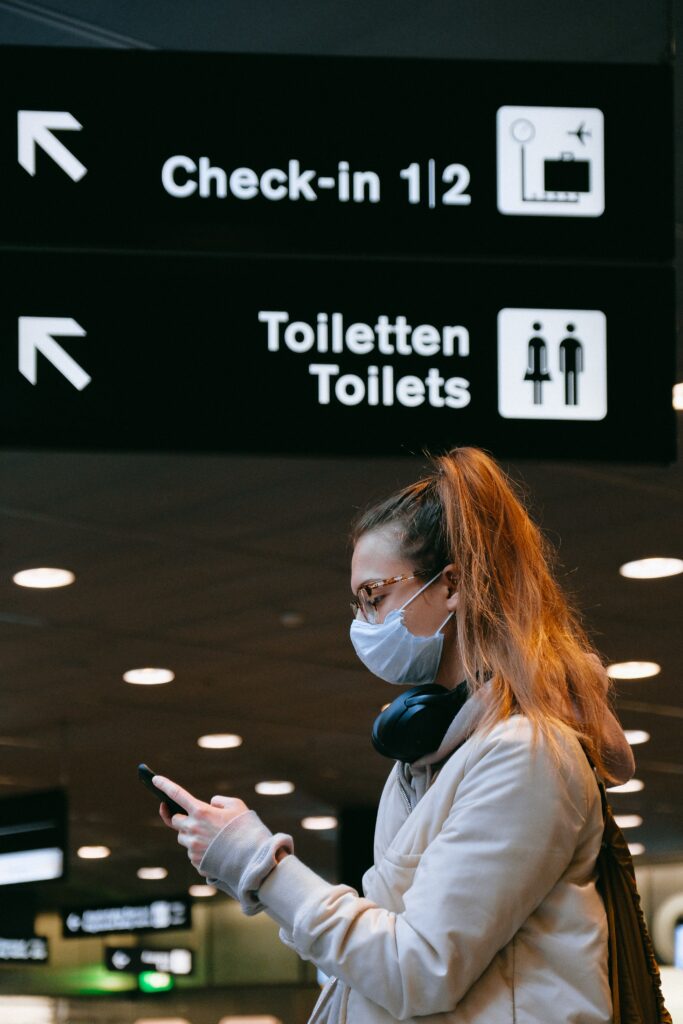 COVID-19 has severely impacted the travel and tourism industry, decimating a sector responsible for generating approximately $2.9 trillion in global GDP. To curb the spread of the disease, most governments had to order a lockdown, and most of us feel like it's taking forever. Fortunately, the world is recovering, and governments are reopening their borders.
The biggest question lingering in people's minds is whether the changes put in place will remain, or if the travel industry will ever get back to pre-COVID levels. 
GlobeTrender virtually hosted several industry players to weigh in on the matter. Jeremy Bowen, Cirium's CEO, the Red Savannah CEO, George Morgan-Grenville, and Paul Charles, the CEO of the PC Agency shed some insight into the topic.
According to Bowel, rebuilding trust tops the list of the challenges faced by the travel sector during this time of Coronavirus. How will the passengers be convinced that it's safe to travel on aircraft or other modes of transport again? It's a hard nut to crack and has raised lots of debate.
As a result, various suggestions such as PPE, enforced social distancing, and testing have come up. What's essential is, whatever precautions are put into place, the passengers must be ensured of safety. 
For most industries, people can keep working from home after the reopening. Travel, however, cannot conform to this new era. The leisure travel industry will return to normalcy as predicted by Bowen.
Traveling in the New Age: Here Are the Best Practices
According to experts, you should stay at home until the global numbers reduce significantly. Even then, the biggest question remains on whether or not travelers will go back to their pre-COVID habits or adopt the new normalcy as part of their lives. 
It is likely that most people will refrain from luxury travel, even as countries open up their borders. Others will take the risk and take the first plane out. Whichever the case, the best practice will be to learn how to live and adapt to the disease.
According to George Morgan Grenville, traveling may get consolidated for the next two years, where people will rebook their 2021 holidays. However, the booking levels for 2021 may not reach those of 2019.
Well, if you may be thinking of planning a vacation anytime soon, here are some things that you should consider.
The key to traveling amid the global pandemic is having all the facts. Ensure you do some research on the Coronavirus cases in your destination. You also need to evaluate the risk factors as well as those of the people you are traveling with or visiting. 
People who are older than 65 are better off staying at home. Additionally, if you plan on visiting these people, you need to be extra careful since they are at a much higher risk. Similarly, children and people with pre-existing conditions should also consider not traveling for the same reason. 
Getting tested will help determine whether you are an active carrier of the disease or not. Unfortunately, some people can be asymptomatic and risk spreading the disease to other people during the trip. You can also get infected as you travel from one place to another.
Ensure that you self-quarantine as you await the results. You should also quarantine upon arrival at your destination. If you develop any signs of the disease, however mild, be sure to consult a doctor before traveling. 
Bring Your Medical and Travel History with You
Most border checks will require proof of your medical and travel history before you can enter. As you are packing, ensure that you have all the necessary documents with you. Your medical documents should include updated records of the last two weeks. If you have had a recent COVID-19 test, ensure that you include the results as well.
Before boarding any flight, you will be required to prove that your chances of being in contact with the disease are minimal. Anyone who has been traveling in the last 14 days to a different part of the world may be at risk and you may be denied access to certain flights and borders. 
Follow All the Guidelines
WHO has provided several guidelines for people across the globe to follow. If you are going to take the risk and travel anyway, be sure to comply with these guidelines. The most essential one is covering your nose and mouth with a mask and avoid touching them as well. Most airports will not allow you to travel without your face mask.
Regardless of the means of travel that you plan to use, avoid touching people or things, maintain a safe distance from everyone, and avoid crowded places. Ensure that you wash your hands regularly and always bring some sanitizer with you. 
When you are traveling, make sure you have reliable and affordable means of communications. With OneSimCard international SIM card and travel eSIM, you can stay connected with your friends and family in over 200 countries.
Enjoy data from $0.01/MB; multiple discount data plans available.  Local phone numbers in 60+ countries. Low cost calls and texts.  Free incoming calls and SMS in many countries.
You can even order special phone numbers for SMS verifications and much more.
Government Guidelines Across the World
Several governments across the world have been reopening their borders. Popular destination s are now accepting international travelers into their countries. However, it won't be business as usual, since most of them are placing restrictions on travelers.
The European Union announced that it would be reopening the borders for 14 countries. However, the union extended the travel ban for citizens from high-risk countries including the US, Russia, and Brazil. 
Popular island destinations such as Bali and Barbados are also planning to reopen soon. The Governor of Bali announced that the island would be open for international tourism in September and domestic tourism would resume on July 9th. 
Barbados, on the other hand, opened its borders for tourists from all countries on the 1st of July. However, the island has strict regulations that travelers need to adhere to, depending on where they come from. Tourists from high-risk countries like the US, for example, will need to take a test and test negative within 72 hours of traveling to the island. 
While countries across the globe are taking safety precautions, some have been forced to have some internal measures in place as well. The US is one such country and is considered one of the high-risk countries. As of today,  New York, New Jersey, and Connecticut require travelers from 16 states to self-quarantine upon getting into these States. 
Different countries have varying measures in place for international and domestic travel. However, as more countries continue to reopen their borders, it is evident that things won't go back to normal, although the travel industry will soon be back to business. 
Is the Luxury Travel Industry Going To Bounce Back Faster than  Other Sectors?
Unlike other businesses, the luxury sector has started enjoying a constant increase in inquiries. According to George Morgan-Grenville, the inquiries of the Red Savannah have increased steadily in recent months. But this does not deny that COVID-19's impact has dampened demands from travelers, and the inquiries are still low.
The return of other business sectors will depend on the numbers affected by the virus, and a clear vision of where the businesses are heading. Most business people will be a bit cautious to reopen without a sign that they will thrive again in the COVID age. For this reason, the luxury travel industry will probably bounce back before the other sectors.
Though the travel industry may revive before the other sectors, it will still take years to rebound. As a result, flying will become expensive with time, unless the airlines innovate strategies to lower fares to lure many passengers. Nevertheless, the travel industry needs to cooperate with global institutions and governments to connect the world again during the COVID-19 period.
Photo Credits:
Woman wearing a mask by Anna Shvets