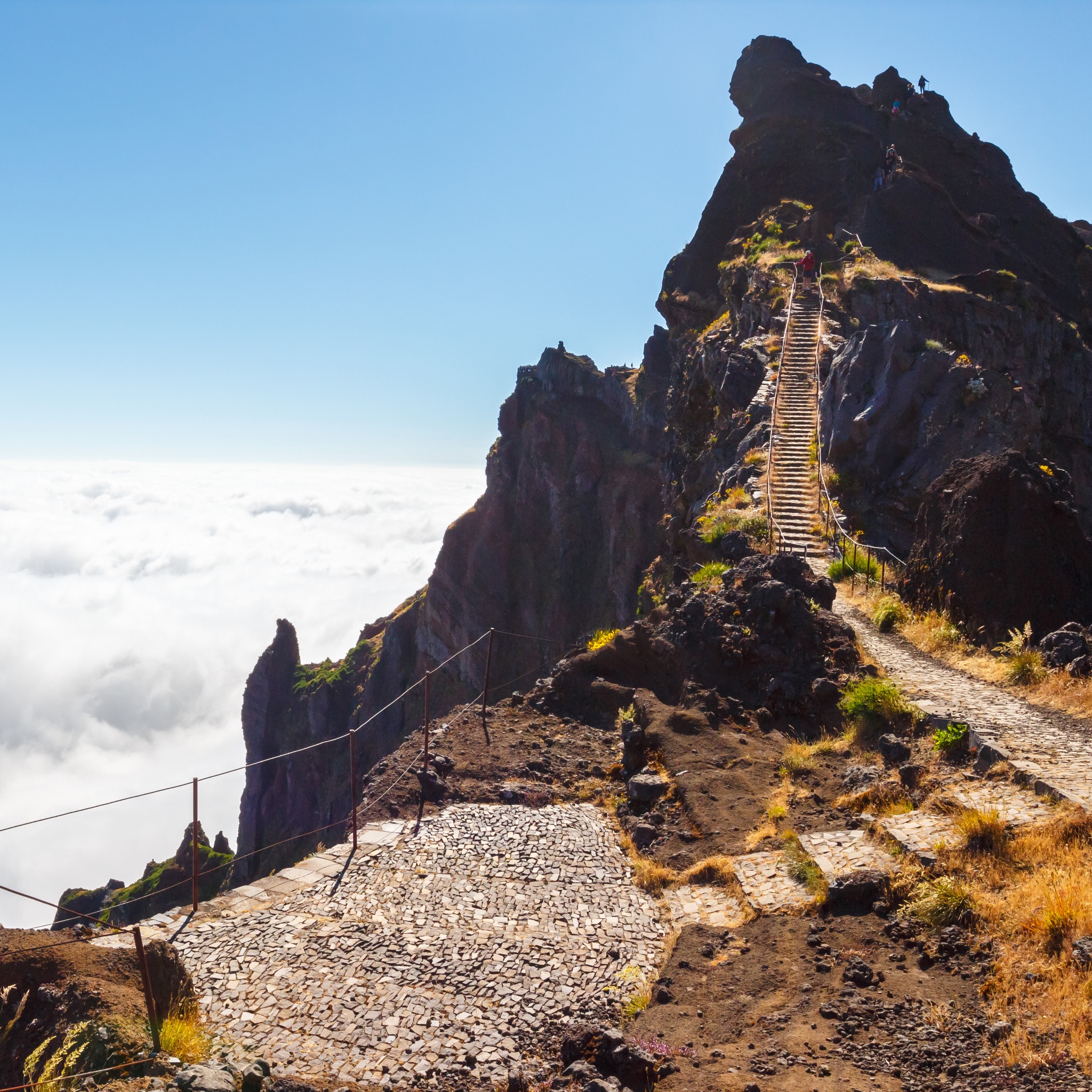 Introduction
Madeira, an enchanting island nestled in the Atlantic Ocean, is a destination that beckons travelers with its breathtaking landscapes, warm climate, and rich cultural heritage. Located southwest of Portugal, this lush paradise offers a myriad of experiences that cater to every type of traveler. From its dramatic cliffs to its charming villages and vibrant festivals, Madeira is a captivating destination that leaves an indelible mark on all who visit.
Things to do
Geographical Marvels
The island's volcanic origin has blessed it with a diverse geography. Towering mountains, such as Pico Ruivo and Pico do Arieiro, invite hikers to revel in awe-inspiring panoramas. The verdant Laurisilva forest, a UNESCO World Heritage Site, showcases a prehistoric wilderness that transports travelers back in time. For those seeking tranquility, Madeira boasts beautiful beaches like Praia Formosa, where the Atlantic's turquoise waters beckon visitors to unwind.
Captivating Culture
Madeira's rich history has molded a unique culture that proudly celebrates its roots. The annual Carnival, a vibrant display of colorful costumes and lively music, captivates locals and tourists alike. Don't miss the lively Festa da Flor, a flower festival where streets are adorned with floral decorations, symbolizing the island's natural beauty. Immerse yourself in the traditional gastronomy, savoring local delicacies like Espetada, a skewered meat dish, and Madeira wine that has been cherished since the 15th century.
Adventurous Pursuits
Madeira's topography offers an adventure playground for thrill-seekers. Embark on a thrilling canyoning expedition, where you'll descend steep gorges and rappel down waterfalls, taking in the island's rugged allure up close. Surfing enthusiasts flock to the northern coastline for fantastic waves and invigorating surf sessions. Paragliding and hang gliding provide a bird's-eye view of the island's breathtaking landscapes, an experience that will undoubtedly leave you awe-inspired.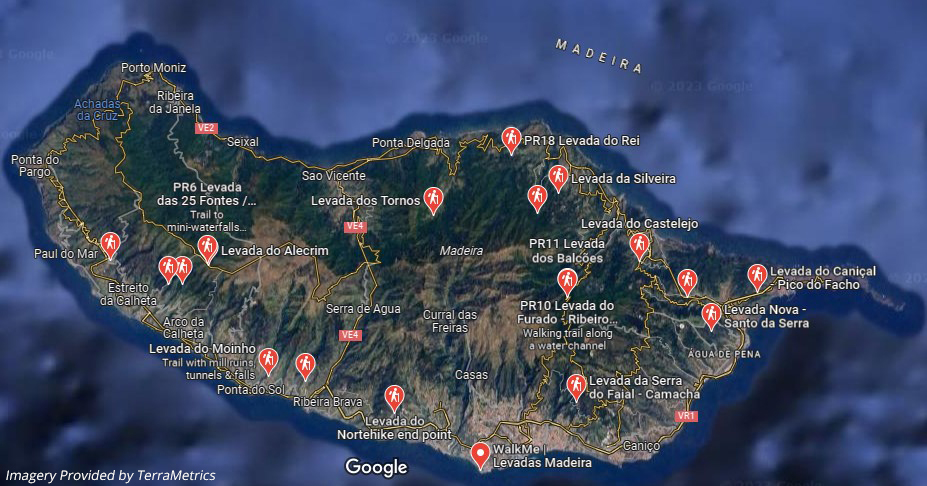 Levada Trails
The extensive network of Levadas, historical water channels, crisscross the island, creating a hiker's paradise. Follow these well-maintained trails, meandering through laurel forests and terraced hillsides, passing by cascading waterfalls and hidden valleys. The Levada walks cater to all skill levels, providing an opportunity to witness Madeira's natural beauty while indulging in moments of peace and serenity.
Charming Villages
Scattered across the island are charming villages, each offering a distinct character and charm. Visit Santana, famous for its picturesque triangular houses with thatched roofs, representing the traditional Madeiran architecture. Explore the cobbled streets of Machico, the island's second oldest town, where history merges seamlessly with a contemporary vibe. These villages offer a glimpse into the island's heart and soul, allowing visitors to interact with friendly locals and experience their warm hospitality.
Enchanting Gardens
Known as the "Floating Garden of the Atlantic," Madeira boasts an impressive collection of botanical gardens. The Madeira Botanical Garden, nestled in the hills above Funchal, showcases an impressive range of exotic plants, indigenous flora, and stunning panoramic views. Monte Palace Tropical Garden, with its oriental-inspired design, delights visitors with tranquil lakes, ornate sculptures, and lush vegetation from around the world.
Dolphin and Whale Watching
Off the southern coast of Madeira, the deep waters teem with a rich marine life. Embark on a boat tour to spot dolphins and whales frolicking in their natural habitat. Witnessing these magnificent creatures in the wild is an awe-inspiring experience. You will foster a deeper appreciation for the island's commitment to environmental conservation.
Funchal: The Capital Gem
The capital city of Funchal is the vibrant heart of Madeira. Wander through the narrow streets of the old town, marveling at the historic architecture and stopping by local markets to discover fresh produce and handicrafts. Ride the cable car up to Monte for breathtaking views and an adventurous toboggan ride back down. Funchal also offers a wide range of accommodations, from luxury resorts to cozy guesthouses, ensuring a comfortable stay for all visitors.
Conclusion
In conclusion, a journey to Madeira is a sublime adventure. It combines natural wonders, cultural riches, and exciting activities. This idyllic island captivates travelers with its unique charm and diverse landscapes, making it a destination that leaves an everlasting impression. Whether you seek adrenaline-pumping adventures or serene moments of introspection, Madeira welcomes you with open arms and promises an unforgettable experience of a lifetime. So, pack your bags and embark on a voyage to this paradise island. Don't forget to also pack your OneSimCard International SIM card to stay connected while you are visiting.  You can use Voice, SMS and Data while on the island with our Expedition Card.