Home to over 8,000 kilometers of beaches and diverse cuisines that will make your mouth water, Spain is a great place to visit on vacation.
The European country is best known for its sandy beaches, and almost any tourist headed there wants to enjoy an afternoon in one of these beaches.
However, there's more to Spain than just beaches and cuisine. The country is home to several hidden treasures that are sure to whet any traveler's appetite.
If you are an enthusiastic traveler, Spain is undoubtedly on your bucket list. With 44 UNESCO world heritage sites, choosing where to start off can be a daunting task.
Well, here are 5 hidden gems to give you a headstart. So, pack your bags and head over to the country that boasts of the oldest restaurant in the world.
Squeeze through the second narrowest building in the world located in Valencia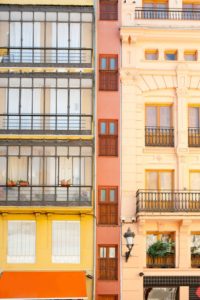 Did you know about the narrowest house in Europe? You will be amazed by how beautiful a 107-centimeter wide building can look.
Although just a facade today, this was once an apartment building which lies in the middle of Valencia in the Plaza Lope de Vega, in the central neighborhood of Santa Catalina. The interesting building is a little wider than a normal-sized door…if you are claustrophobic, please stay away!
The locals insist that a girl who lived in the building had to put her communion dress on outside of the building since she could not have fit through the door in while wearing it!!.
Make a point to explore this tiny building if you ever take a visit to Valencia.
2. See amazing ship structures in the Basque Maritime Museum in Donostia, San Sebastian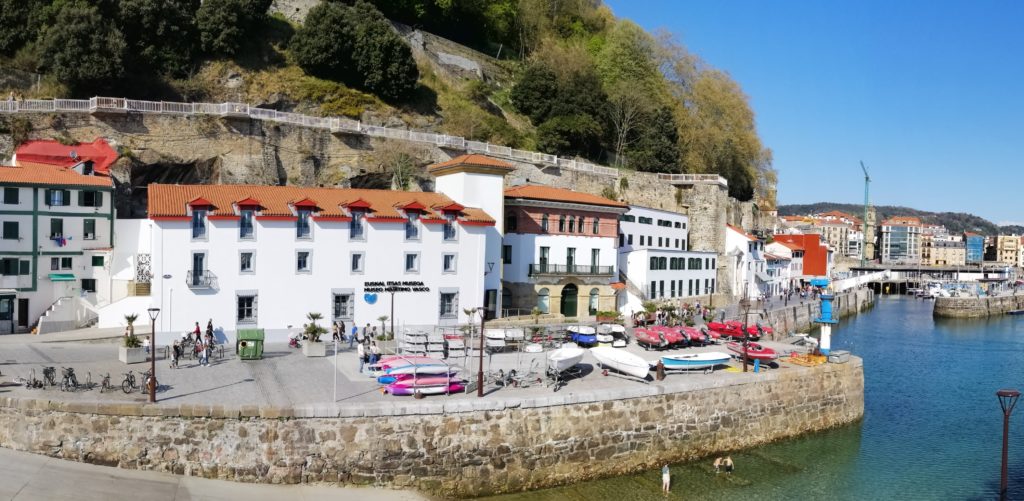 San Sebastian is maybe best known for its foodie culture these days, but maybe you've had your fill of pintxos and 3-star Michelin restaurants??  If you are a maritime lover, then this is just the place you should make some time for when you are in San Sebastian.
Located in the port of San Sebastian, the Basque Maritime Museum (formerly Museo Naval) deals with ship history. It was used as a warehouse by sailors and merchants in the eighteenth century. After a period of renovations the museum re-opened in April 2019 with a new name (Basque Maritime Museum) and 3 floors of exhibition space.
The first and second floors pay tribute to temporary fisheries and naval exhibitions. The third floor hosts educational workshops and a library open to everyone where people can learn more about the naval history of the country.
One of the best exhibitions includes the San Juan Basque whaling ship that sank near the Canadian coast in 1565. An exact replica of the ship is currently being build in Albaola.
While passing by the museum, check out the San Sebastian aquarium, peek inside and you will be amazed by the naval history of the area.
3. Go shopping in the Mercado de la Ribera market in Bilbao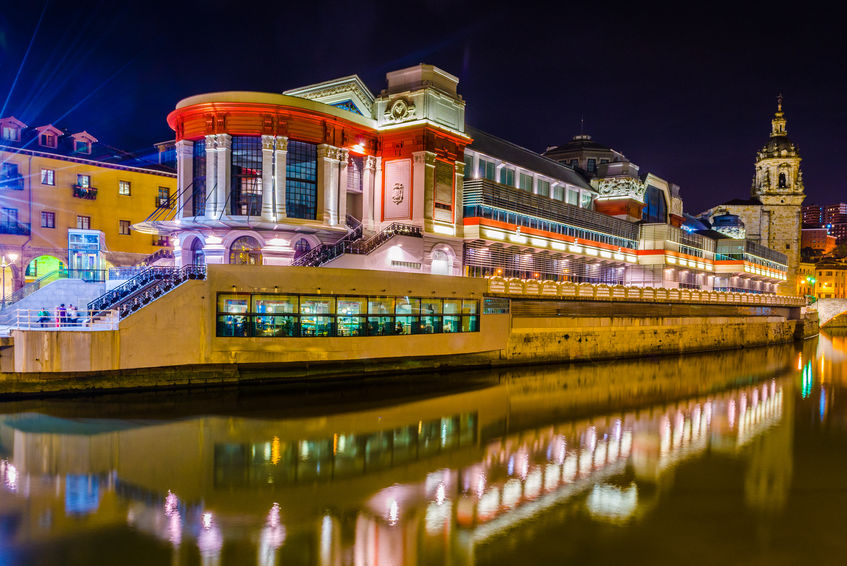 The ultimate shopping experience is waiting for you in the largest indoor market in Europe! The Mercado de la Ribera is a 10,000 square meter market located on the right bank of the Nervion River, next to Casco Viejo.
It was recognized in 1990 as the most complete municipal food market by the Guinness Book of Records. You can be assured of finding everything you need in here.
Besides the wide array of products you can find in the market, you will be glad to discover the restaurants, bars, and gastro bars.
Looking for a food shopping experience? Visit the Mercado de la Ribera whenever in Bilbao and enjoy some shrimp over good jazz.
4. Enjoy a quiet walk on the sand in Aguas Blancas Beach, Ibiza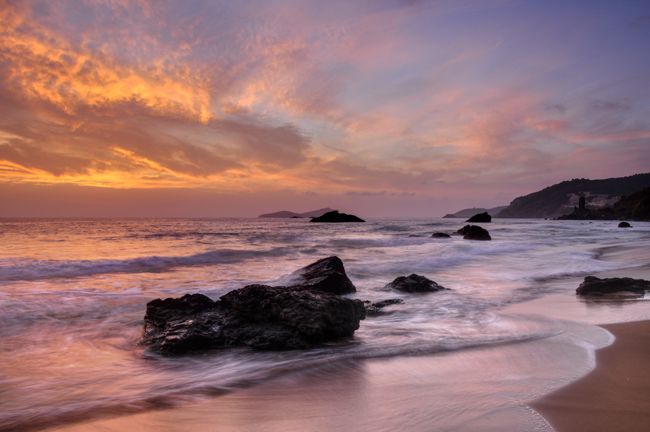 Tired of the hassle of Ibiza town and craving a quiet getaway without worries of noisy surroundings? Then Aguas Blancas is the best place to go and have a chill day.
After a long day in Ibiza, the beach situated in Santa Eularia will rejuvenate your spirits. The clay rocks of the area will give you the perfect spa experience when applied to the skin. You can expect your skin to be nicely purified and exfoliated after.
Do not limit yourself to the lively Ibiza center. Enjoy the quiet white sands of the lovely beach.
5. Go back in time and meet Don Quixote in Toledo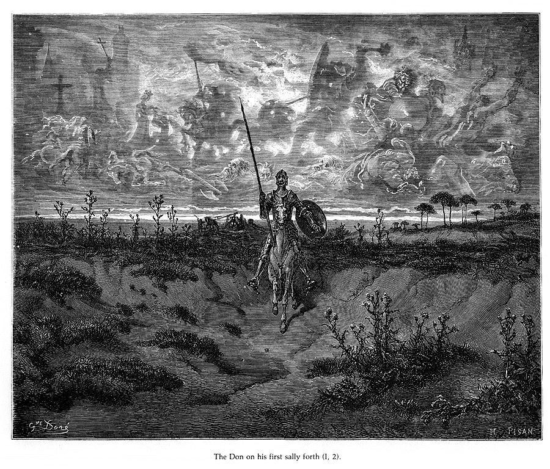 Toledo is known for its medieval look. But if you are a lover of ancient literature, this is where it comes to life.
Meet the madman who wrote and read about everything romantic, lost it and got on a mission to civilize people, speak for the weak and save the world.
You will find his pictures all over Toledo and experience his journey all around Spain.
3 useful tips for your stay in Spain
As much as you are ready to have a good time in Spain, keep in mind that safety is key. Here are some tips to ensure you have a fantastic visit.
As much as you may have a travel guide, it is good if you know a word or ten in Spanish. You cannot always depend on people for translation. You may be in real need of a plate of good seafood. So go ahead and grab a Spanish-English dictionary to be on the safe side.
Have a OneSimCard for exemplary cellular connectivity
Stay in touch with family and friends during your visit to Spain at much lower costs. Save on making extremely expensive international calls by getting a OneSimCard for this exact purpose and have fun without wasting money.
Organize your accommodation beforehand
A last-minute hassle to get a place to rest your head for the night is unnecessary. Since you have an idea of where you are visiting, make sure you make accommodation arrangements while you are sorting out your travel. This will definitely save you a lot of time and money.
Wrapping Up
Spain is undoubtedly one of the most common tourist destinations, and it's clear why. The European country is home to diverse cultures and geographical scenes. If you are looking for a great experience in Europe, be sure to include Spain in your itinerary.
Rather than head over to where the crowds are located, why not have a unique experience? Include these 5 hidden treasures in your bucket list to get the most out of your trip to Spain.
Credits:
Aguas Blancas Beach, Ibiza by Federico Capoano