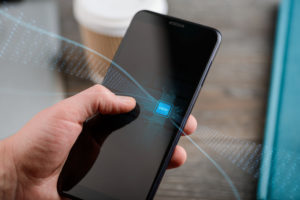 Introduction
Cell phones have become an essential part of our lives, keeping us connected with loved ones, work, and the world at large. However, if you are traveling internationally and want to use a roaming SIM card, you need to unlock your cell phone and enable roaming. Unlock a cell phone to use it with different carriers like OneSimCard. Enabling roaming ensures that you can use your phone's services when traveling abroad. In this comprehensive guide, we will discuss how to unlock a cell phone and turn on roaming for International use.
Part 1: Unlocking Your Cell Phone
Unlocking a cell phone is a process that allows you to use your phone with different carriers, providing you with more flexibility and cost savings – especially when roaming internationally. Here's how to unlock your phone:
1. Check if your phone is eligible:
Not all phones can be unlocked, and the eligibility criteria may vary from carrier to carrier. Typically, you need to have fulfilled your contract or paid off the device, and your account should be in good standing.
2. Contact your carrier:
Reach out to your current carrier to inquire about unlocking your phone. They will guide you through the process and provide specific instructions based on your phone's make and model. Carriers often have online forms or customer service hotlines for unlocking requests.
3. Use a third-party unlocking service:
If your carrier is uncooperative or you're unable to meet their criteria, you can consider using a third-party unlocking service. There are many reputable companies that offer unlocking services for a fee. Make sure to do your research and choose a reliable service.
4. Unlocking through software:
Some phone models can be unlocked using software tools or codes that are readily available online. However, this method can be risky and might void your warranty or damage your device, so proceed with caution.
5. International use and traveling:
Ensure your phone is compatible with the networks in the country you're visiting. We often hear from customers that their phone isn't connecting and this is because they have a phone that isn't compatible in that country with the frequencies being used by the carriers in that country. Be very careful and do your research!
6. Check for limitations:
Some unlocked phones may have limitations, especially if they were originally carrier-branded. For example, some carrier-specific features or apps might not work on a different network.
7. Complete the process:
Once your phone is unlocked, you will receive a confirmation message or notification. At this point, you can insert or download a SIM card from OneSimCard and enjoy the benefits of a more flexible phone.
Part 2: Enabling Roaming on Your Cell Phone
Roaming allows your phone to access cellular services from other networks while you're in a location where your carrier doesn't have coverage. Here's how to enable roaming:
1. Contact your carrier:
The simplest way to enable roaming is to get in touch with your current carrier. They can activate it for your account, and you'll receive instructions on how to enable or disable it on your phone. Be very mindful of excessive roaming fees from your carrier, especially when traveling internationally.
2. Check roaming packages:
Carriers often offer international roaming packages that provide reduced rates for calls, texts, and data when you're abroad. Inquire about these packages and choose one that suits your needs if you plan to travel frequently.
3. Enable roaming on your phone:
The exact steps to enable roaming may vary depending on your phone's operating system (iOS, Android, etc.), but generally, you can find it in your phone's settings. In most cases:
For iOS devices, go to "Settings," then "Cellular" or "Mobile Data," and toggle the "Data Roaming" option.
For Android devices, navigate to "Settings," "Network & Internet," and "Mobile network," then enable "Data roaming."
4. Be mindful of data usage:
Roaming can be expensive, especially when it comes to data usage. To avoid unexpected charges, monitor your data usage closely, and consider disabling data roaming when not needed.
5, Understand call and text charges:
While roaming, calls and text messages may also incur extra charges. Check with your carrier for details on the rates and consider using messaging apps and VoIP services like OneSim VoIP to reduce costs. We talked about using VoIP in a previous post here.
6. Use Wi-Fi:
Whenever possible, connect to Wi-Fi networks to save on data usage. Most places around the world offer free or paid Wi-Fi services, which can be a more cost-effective way to stay connected.
7. Prepaid SIM cards:
In most cases, it is more cost-effective to purchase a prepaid SIM card in before you go abroad. This allows you to use your device while roaming internationally for less cost than using your carrier's roaming plans. For example, if you are using Verizon in the USA, they charge $10.00 per day for international roaming plans. If you are going to the EU for 2 weeks, this will cost $140.00. With OneSimCard, you can purchase an eSIM with 10,000MB for 14 days for $59.00 + $9.95 for the eSIM…a HUGE Savings!
8. Stay informed:
Keep an eye on your phone's signal strength and check that you are connected to a network. Ensure that you have a roaming signal.
9. Deactivate roaming when not needed:
To save on battery life and prevent accidental data usage, turn off roaming when you're back in your home country or in an area with good network coverage.
Conclusion
In conclusion, unlocking your cell phone and enabling roaming are important steps to ensure you can use your device more flexibly, both at home and when traveling. By following the guidelines in this comprehensive guide, you can navigate these processes with ease, enjoying the convenience of staying connected wherever you go, while also being aware of potential charges and best practices for using your phone abroad.
OneSimCard also provides world-class support for it's customers. We are more than happy to work with our customers to help them unlock their cell phone and guide them to enable roaming features. Please reach out to us any time!